BriteLED Illuminated Signs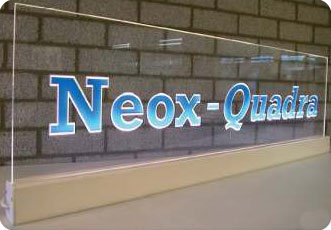 Illuminated Signs with a Maximum Life Span of 60,000 Hours …
BriteLed Units offer a slimline method of illuminating engraved, milled or vinyled images of various sizes which can be used in a variety of environments.
Each unit is manufactured using silver anodised aluminium extrusion and incorporates high-performance WHITE LEDs operating from mains voltage with a rechargeable battery backup.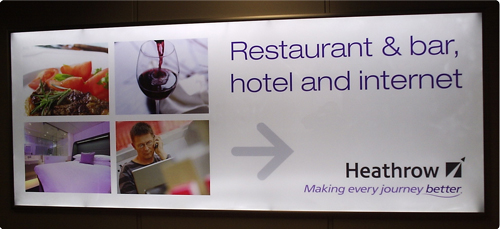 BriteLed XS LED Edgelit Light Boxes
Ultra Slim light boxes using LED edge light technology making an incredibly bright and stylish product
Single sided
Long life up to 70'000 hours.
Lux level at panel centre of A1 unit is 2100, making it one of the brightest units in the market place
Stylish, slim click frame, 25mm wide x 22mm deep
Supplied with a mains adapter
Use wall mounted or suspended
Specialist bespoke sizes to a maximum size of 1200 x 2400mm
Single sided light boxes – silver anodised finish
Item Code
Size
OA Size (mm)
Poster Size (mm)
BLedXSA4
A4
335x248
297x210
BLedXSA3
A3
458x335
420x297
BLedXSA2
A2
632x458
594x420
BLedXSA1
A1
879x632
841x594
BLedXSA0
A0
1227x879
1189x841
Mounting kits for both suspending or surface mounting are availiable as an optional extra.
BriteLED Light Boxes - Technical Information
View the examples below and click here to request more information.